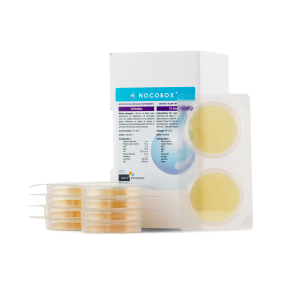 The Nocobox contains culture boxes with nutrients for testing the presence of germs on surfaces after a disinfection treatment.
The culture dishes in the Nocobox contain a nutrient that promotes the growth of bacteria and therefore the detection of their presence. These boxes are used to check the results obtained by the Nocotech bio-disinfection systems.
The Nocobox, a guarantee of quality that proves the effectiveness of the treatment through its results.