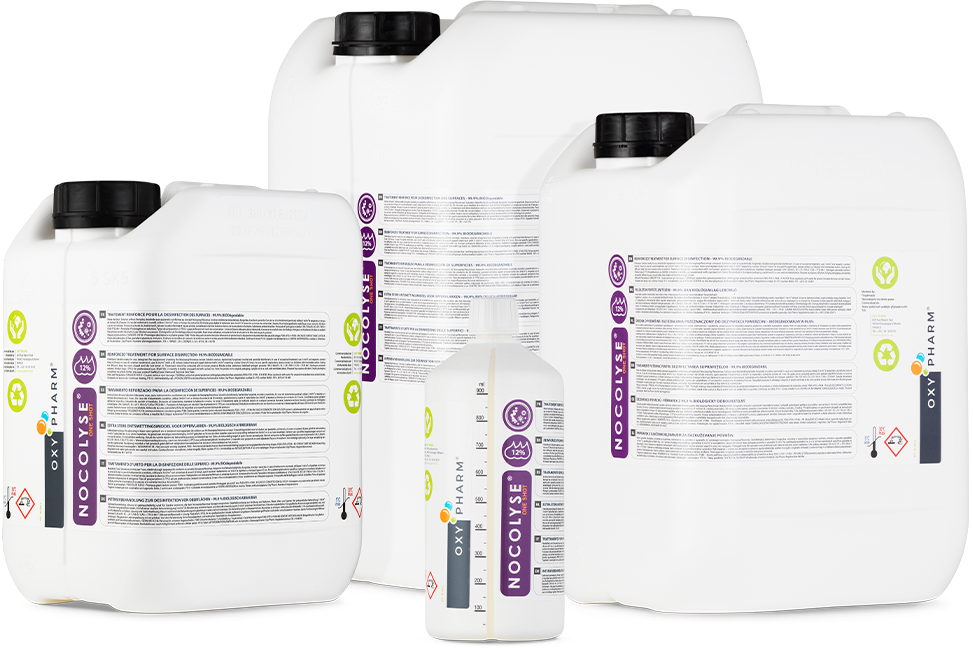 Nocolyse One Shot is a surface bio-disinfection product with a base of 12% hydrogen peroxide, which absolutely must be used with the spray devices from the Nocotech range.
Nocolyse One Shot is suitable for different needs and is available in 1L bottles and 5L, 10L and 20L cans.
Famous for being H2O2, hydrogen peroxide is nowadays considered to be the best disinfectant.
Its microbicidal action is formidable, its oxidising power irreversibly destroys the active systems of micro-organism cells.
Nocolyse One Shot is intended for curative treatments (weekly, monthly, annual treatments, etc.) at 3-5 ml/m³.
It consists of 12% stabilised hydrogen peroxide and 17 ppm silver.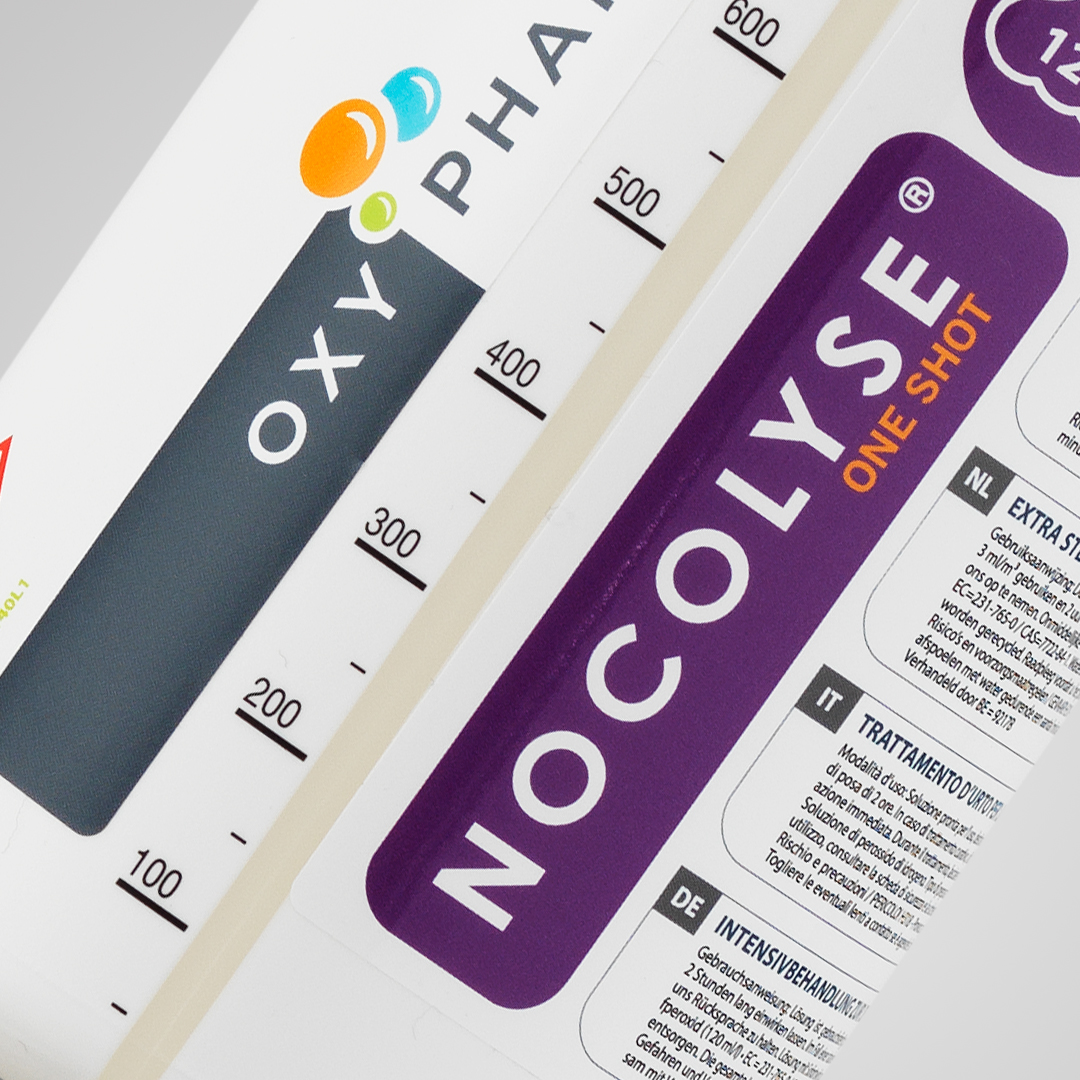 The Nocospray / Nocolyse pair complies with
EN 17 272 (bactericide, fungicide, virucide and sporicide).
Manufactured in France by Oxy'Pharm according to ISO 13485.
Stabilised hydrogen peroxide 12%
(120 ml/l) • EC=231-765-0 / CAS=7722-84-1.
Silver 17 ppm • EC=231-131-3 / CAS=7440-22-4

WITHOUT RISK
Biodegradable, residue-free, non-corrosive (including on electronic surfaces), non-toxic, non-allergenic.

PORTABLE
The device can easily be transported from one space to another.

EFFECTIVE
Total elimination of resistant micro-organisms.
ECONOMIC
Very small amount of product needed.
TIME SAVING
No handling required before and after treatment.